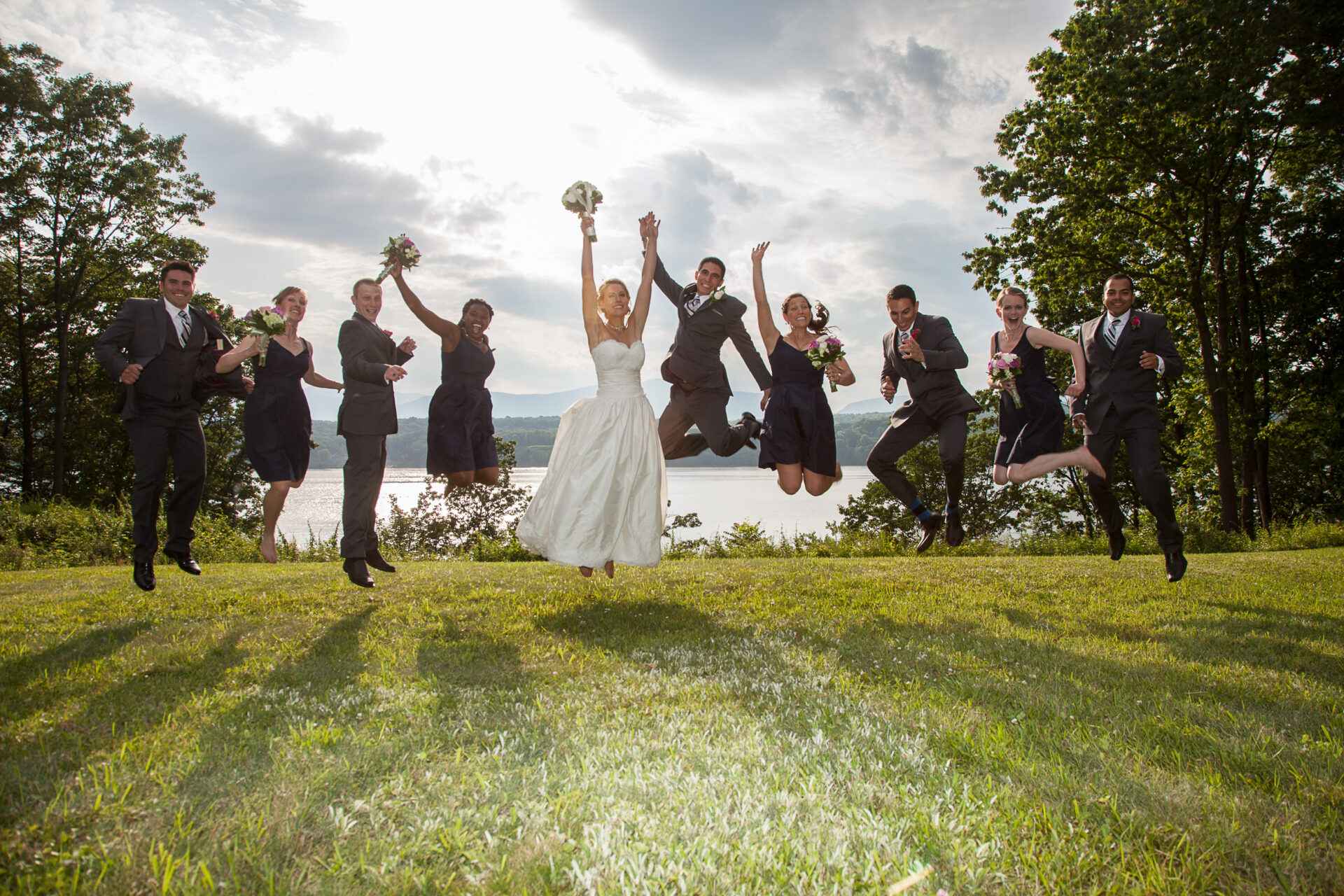 Where the magic happens Your Wedding
A Private Estate Events is the northern most property in a 19 mile National Register Historic District, two hours north of New York City, 3 hours west of Boston and 15 minutes, south of Hudson, NY in the heart of the Hudson Valley. This 19th century riverfront residence featuring panoramic views of the Catskill mountains was built in 1856 by the grandson of Chancellor Robert Livingston, a signer of the Declaration of Independence. We have retained the original pastoral atmosphere while hiding 21st century updates such as fiber optic wi-fi so you can luxuriate in 19th century elegance today. Regular season rentals offer use of both our riverside grounds and our barn complex the day of your wedding. Additional events are priced separately. Learn how we can make your Wedding Magical.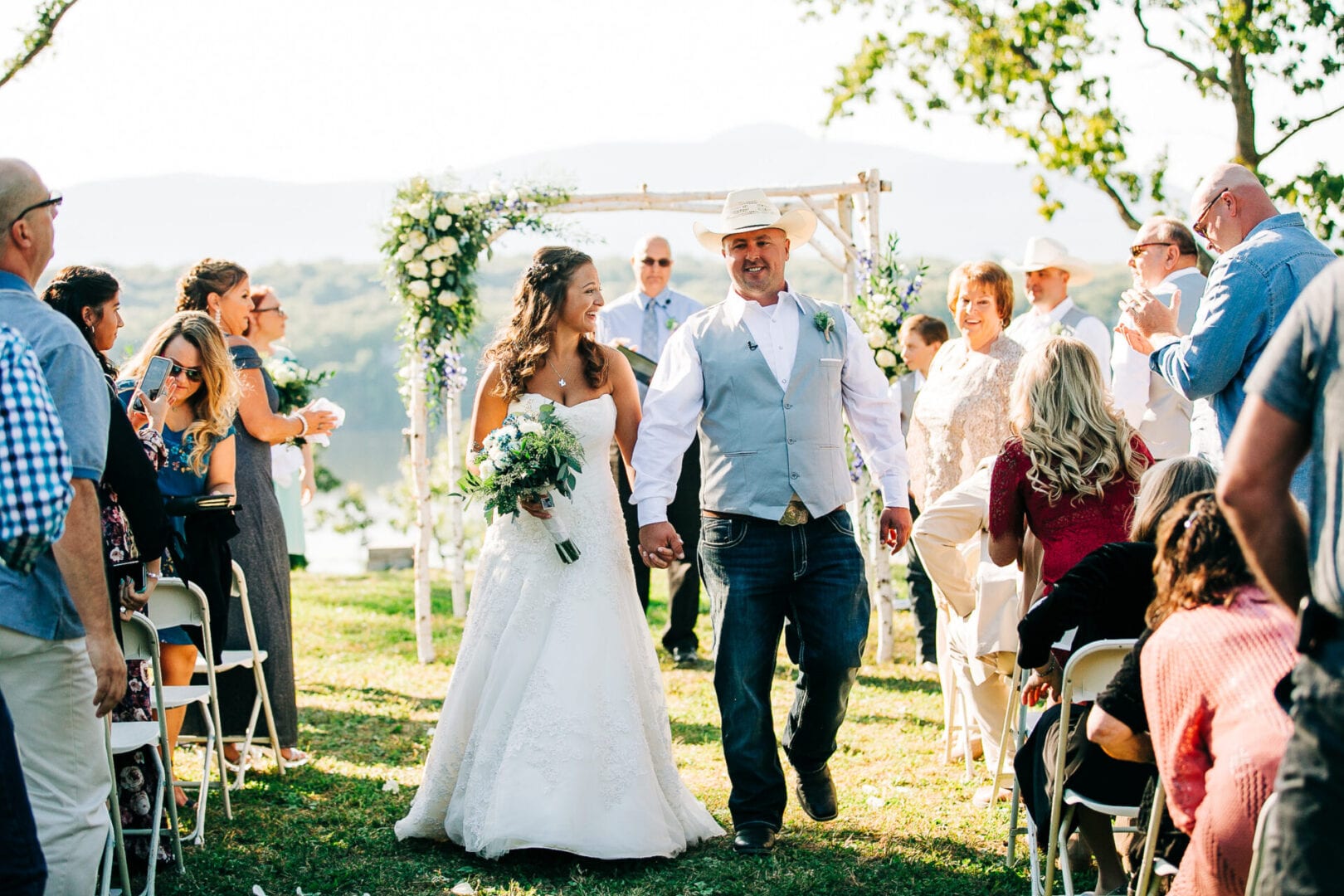 Riverside Grounds
The Perfect Spot for your ceremony and/or reception. The Riverside grounds offer four distinct areas to choose from. From north to south,
1. Lakeside Grounds. Shaded by massive Oaks our one-acre lake reflects the mansion in its clear waters while the adjacent white Gazebo is perfect for first look photos.
2. Traditional Ceremony Location on a lawn just above the Hudson River centered on Round Top mountain in the distance.
3. Mansion. Use the mansion porch for your grand entrance and its surrounding grounds for cocktails, family photos, lawn games. This is all overseen by our 8-foot statue of Aphrodite, the goddess of love. A wood swing hung from a 100 year old oak frames the lake in its background and makes for very sweet photos.
4. Riverside Tent Site. Measuring 70 by 130 feet its Panoramic View of the Entire Catskill mountain range is simply jaw-dropping. The stone promenade below the tent site is perfect for cocktail hour, group photos, and bird watching- you can often see our bald eagles from here. High-speed internet for streaming, fire pit for dinner receptions, and enough space for a 300-person tent plus discreet lighting make your evening magical.
At the top of the hill above the Riverside Grounds and Carriage House is our Barn Complex. The perfect place for a welcome party the night before, your reception after your riverside ceremony, or a farewell brunch. In the brick barn is an outfitted caterer's prep kitchen with potable water; a large bi-level indoor/outdoor space that can be used for buffets, lounge furniture, or rain alternative for a small ceremony. There is high-speed internet for streaming here too. The entrance to our indoor bathrooms- men's, women's, and handicap bathrooms- is on the north end of this barn.
Perpendicular to the brick barn is our bi-level wood barn where many couples choose to seat their friends and family for dinner. The wood barn has an attached deck for extra seating. The stone patio just north of the deck is designed for dancing. You can cover both the deck and patio with a 30' by 60' tent. Opposite the patio is a fire pit which we manage for you at no extra cost. Tables and chairs for your guests (depending on the size of your wedding) are included along with up to a dozen Adirondack chairs for seating around the firepit and on the surrounding lawns.
We offer two homes on the property to house your closest friends and family. Our Carriage House situated between the Riverside Grounds and the Barn Complex and our Creekside Cabin outside our gates. Both are air-conditioned and offer fiber optic wi-fi. The Carriage house sleeps up to 12 and the cabin up to 6 guests.